HRDAG Names New Board Member Margot Gerritsen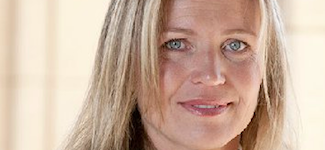 HRDAG is pleased to announce that it will be supported by a new board member, Margot Gerritsen, PhD, in the spring of this year.
Margot is a professor in the Department of Energy Resources Engineering at Stanford University, interested in computer simulation and mathematical analysis of engineering processes. From 2010 to 2018, she directed the Institute for Computational and Mathematical Engineering. Since 2015, she has served as the Senior Associate Dean for Educational Affairs in the School of Earth, Energy and Environmental Sciences, also at Stanford.
She specializes in renewable and fossil energy production and is also active in coastal ocean dynamics and yacht design, as well as several areas in computational mathematics including search algorithm design and matrix computations.
"HRDAG works on problems I really care about," says Margot, "and has a fantastic and dynamic team that I very much look forward to working with."
Executive director Megan Price says, "We are building and expanding HRDAG, from staff to board, and I'm so excited to add Margot to our team. As soon as we met at the Women in Data Science conference I knew I wanted to work with her more and I'm so happy she has decided to join our board."
The addition of Margot has expanded HRDAG's Advisory Board to five members. She'll join board chair Julie Broome and members Michael Bear Kleinman, Dinah PoKempner and Frank Schulenberg.
---