How We Choose Projects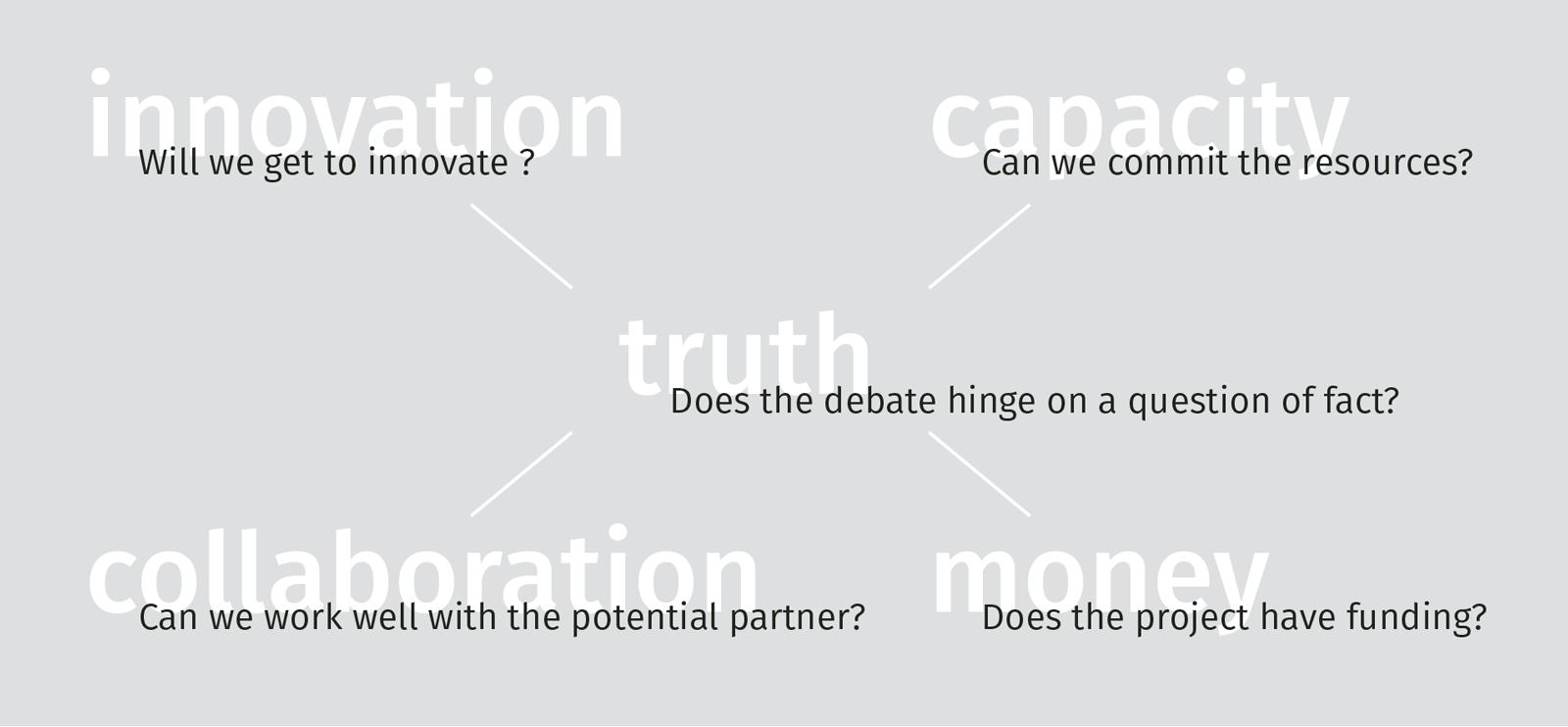 For more than 20 years, HRDAG has been carving out a niche in the international human rights movement. We know what we're good at and what we're not qualified to do. We know what quantitative questions we think are important for the community, and we know what we like to do. These preferences guide us as we consider whether to take on a project. We're scientists, so our priorities will come as no surprise. We like to stick to science (not ideology), avoid advocacy, answer quantifiable questions, and increase our scientific understanding.
While we have no hard-and-fast rules about what projects to take on, we organize our deliberation using five criteria. The criteria serve as a framework for discussion; in most cases we've found that during these discussions, it becomes apparent whether a new project or partner is a good fit.
There are always more projects than we can do. Since 2006, we have used these guidelines to determine whether we should take on a proposed new effort. None of the points is indispensable, and it is not a vote. These questions guide discussion more than determine its outcome. In practice, we find that projects tend to do well, or poorly, on most criteria, and therefore once discussed, the decisions are obvious.
[
Creative Commons BY-NC-SA
, excluding photo]