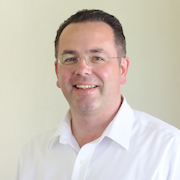 Frank is the Executive Director at the Wiki Education Foundation, and he brings experience in nonprofit governance and organizational development. He is a former member of the Wikimedia Foundation's executive management team and joined Wiki Education Foundation as its inaugural executive director in early 2014. He is responsible for the overall performance of Wiki Ed and acts as the interface between the board and staff of the organization. In his free time, Frank enjoys cycling.
The Wiki Education Foundation is a grant-supported non-profit institution, which supports the use of Wikipedia and Wikimedia projects in higher education contexts across the United States and Canada. The Foundation aims to improve the breadth, scope, and quality of Wikimedia content; enhance student information fluency; and increase the number and diversity of contributors to the free knowledge movement by engaging educators, researchers, and students.
Frank served on the HRDAG Advisory Board from October 2016 to February 2020.