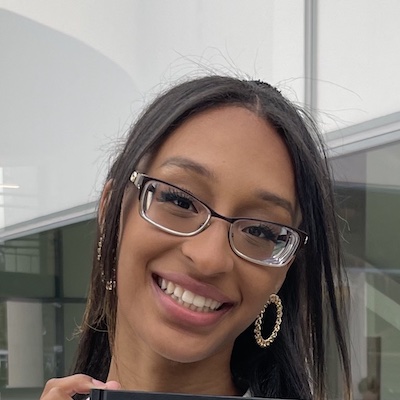 MiKayla joined HRDAG as a Data Science & Human Rights Intern, for a term lasting from June through August, 2022.
In her role at HRDAG, MiKayla is working across several projects, pushing them forward while gaining valuable data science skills in the organization's work in Chicago, Puerto Rico, and Syria. She was first introduced to HRDAG through the Princeton's Just Data Lab in the summer of 2021, where she worked with Patrick, Mimi and other Princeton students on a project to predict the location of hidden graves. Her main research interests are policing and police abolition.
She graduated from Princeton University this year (2022) with a bachelor of arts in African American Studies and a certificate in Statistics in Machine Learning.
MiKayla is on LinkedIn. MiKayla's 2022 reflection: HRDAG Retreat 2022