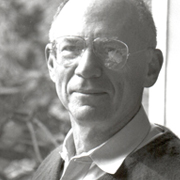 Herbert Spirer was a consultant in statistical science to HRDAG from its formation. He was Adjunct Professor of International and Public Affairs at Columbia University, where he taught a graduate course in the documentation of human rights violations. Now Professor Emeritus of Operations and Information Management, he served as director of the Master of Business Administration at the Stamford Campus of the University of Connecticut.
Dr. Spirer has served as a statistical consultant on data analysis to the United Nations International Tribunal on the former Yugoslavia, Human Rights Watch, the Institute for the Study of Genocide, and other NGOs. As a member and chair of the American Statistical Association's (ASA) Committee on Scientific Freedom and Human Rights, he led a number of human rights campaigns in several countries.
Dr. Spirer was elected as a Fellow of the ASA (1994) and a member of the International Statistical Association in recognition of his achievements in applying statistical analysis to human rights.
He holds a bachelor's degree in engineering From Cornell University, and master's and doctorate degrees in Operations Research from New York University.