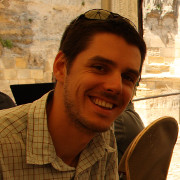 Miki Takacs is a computer scientist and consultant for HRDAG. Since 2006 he has worked on various projects in Bangladesh, Cambodia, Colombia, Democratic Republic of Congo, Uganda, and USA for and with CIDA, MONUSCO, OHCHR, UNDP, USAID and a number of NGOs. Some technology solutions he has designed and developed include systems to: search, retrieve and structure human rights information; visualize and disseminate wildlife disease sampling and census data; manage and share information among "good governance" project stakeholders.
Currently, Miki operates the software and information management consulting firm Freed Object from Canada.
He holds a Bachelor of Computer Science degree from McMaster University.
public key fingerprint
F621 D96A 738D 5EEF 49FC B6DE 0C1E 1A93 145F 60B1
link to public key