Letter from the Executive Director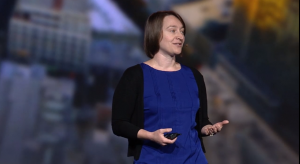 Dear Friends,
This has been quite a year, and I don't just mean the recent political events in the United States, Europe and the Middle East.
Thanks to your ongoing support, HRDAG has a number of accomplishments to be proud of this year:
Sadly, I should also mention that we're closing out 2016 missing one of our mentors, Stephen Fienberg, who passed away on 14 December.
Lastly, this December marks the 25th Anniversary of Patrick beginning this work in El Salvador. If you haven't clicked through to our timeline yet I urge you to do so, and not just for the vintage photo of Patrick at age 26.
It is certainly true that the conclusion of 2016 has been…challenging.  But we think this makes the work that we do all the more important, and to have the energy to do the work we must make space to celebrate the wins. HRDAG was fortunate to have a number of wins this year, thanks in large part to the support of our amazing community of friends and donors who make this work possible.
Thank you for sharing our commitment to truth and accountability. As we have for the past quarter century, we continue to commit to holding heads of state accountable for human rights violations, both at home and abroad. We hope you'll consider including us in your end-of-year giving, and continuing to support us in the years to come.
Please click here to make your donation now.
With gratitude,
Megan
ps – Something else announcement-worthy happened this year, which is that I'm expecting!  Our HRDAG team will grow by one in early 2017.  I am truly grateful to be able to go on leave feeling relaxed and confident that Patrick, the rest of the team, and the HRDAG board will handle things brilliantly in my absence.
Image: Machine Learning for Human Rights Advocacy, Keynote Speech, Strata + Hadoop World, London 2016. (source: O'Reilly Media)
---