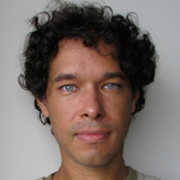 Miguel Cruz is a computer and network engineer who started consulting for HRDAG in 2003, and has worked with us on numerous projects in Asia, the Middle East, and Latin America. Some of these include: establishing an offshore backup system for vulnerable Guatemalan human rights NGOs with no pre-existing network infrastructure; auditing the data security environment for Burmese refugee groups in Thailand and training them on safe computing practices; and building custom web applications to facilitate the preparation of raw violation data for statistical analysis.
Miguel has been closely involved with the World Wide Web for 20 years, since creating his first web site in 1993, and has provided technical consulting to major public and private institutions worldwide. His skill set includes web application development, working with multilingual data and technologically challenging languages, database administration, networking, IT security, and server management.
He holds a master of arts degree in International Relations from Yale University and a bachelor of arts degree from the University of Michigan.