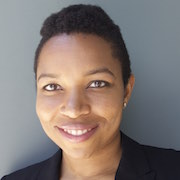 Andi Dixon is a PhD Student in Communications at Columbia University, where she interviews humans and databases—both key sites of inquiry and insight. Andi's work considers the use of data as evidence in the public policymaking process, focused on the contemporary history of data analytics in policing practices. Her previous work experience includes public media production and reporting for This American Life and Georgia Public Broadcasting.
Previously, Andi studied qualitative research methodologies, completing an M.A. in Oral History in 2011 at Columbia University. In 2006, she received her B.A. in Political Science from Emory University.
You can find Andi on Twitter @thesignalis.
[updated 2016]