Drug-Related Killings in the Philippines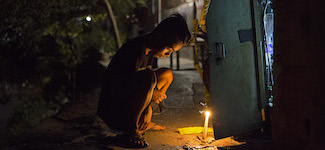 Today, The Atlantic published a story, "The Untold Dead of Rodrigo Duterte's Philippines Drug War," bringing to attention the volume of uncounted deaths and citing analysis by Human Rights Data Analysis Group's director of research, Patrick Ball, and partners from the Stabile Center for Investigative Journalism at the Columbia University Graduate School of Journalism.
The article investigates President Duterte's "muscular approach" to enforcing drug laws, the resulting brutal, government-led war on drugs, and Duterte's surge in approval ratings. The police say that over the past three years, they have killed "some 5,500 drug suspects in stings and other legitimate police operations" and that "unknown gunmen have killed more than 3,000 other drug suspects, amounting to a tenth of the nearly 30,000 homicides carried out in the Philippines since Duterte's drug war began."
The analysis by HRDAG and the Stabile Center shows, however, "that these figures are a gross underestimation of the extent of drug-related killings in the Philippines."
"We're gratified to see our analysis reaching a broad audience through The Atlantic, and thankful that our partners from the Stabile Center are helping to bring the Philippines drug war story the global attention that it warrants," said Patrick.
The HRDAG report, "Drug-related killings in the Philippines," is available here. Here is a PDF of the story in The Atlantic.
If you want to see the data preparation and calculations in R, you can visit HRDAG's GitHub repository at https://github.com/HRDAG/PH-drug-related-killings
Photo: Kimberly de la Cruz, "Sixteen-year-old AJ prays at the spot where his neighbor Antonio Perez was shot by unidentified gunmen outside his shanty in Pasay City on January 3, 2017. Perez, an official at the local council or barangay, had treated AJ like a son."
Support for this project was provided by grants from The John D. and Catherine T. MacArthur Foundation, the Oak Foundation, and the Open Society Foundations. (For more information about HRDAG's supporters, please see our Funding page.)
---