Welcoming Our 2019 Data Science Fellow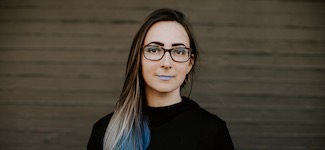 We're pleased to announce that Camille Fassett is joining our team as our new data science fellow this summer and fall. She'll begin next week, and we are fortunate to have her for a six-month term.
While at HRDAG, she'll become familiar with HRDAG's internal data-processing practices and take on work that involves cleaning, formatting, processing and sorting data to make them readable and usable for HRDAG projects. In addition, she will develop explanatory data analysis and predictive modeling skills, and she is applying statistical analysis and machine learning to HRDAG projects, as well as on police misconduct data.
In her last position, Camille was a reporter and researcher at Freedom of the Press Foundation, where she co-ran a data project tracking press freedom violations such as arrests and border stops of journalists. She continues to be a member of the data and digital security collective Lucy Parsons Labs, where she files public records requests on issues of police misconduct and law enforcement relationships with private companies.
"I am looking forward to working with the HRDAG team to grow my data analysis and predictive modeling skills, and applying them to critically important human rights issues," said Camille.
Director of Research Patrick Ball is enthusiastic about the skills that Camille brings to HRDAG, and the skills that she'll hone during the fellowship. "Camille's data journalism shows a deep curiosity about how we can use data to identify abusive law enforcement practices," he said. "We look forward to working with her to extend her analysis with models from statistics and machine learning."
---