Primer to Inform Discussions about Bail Reform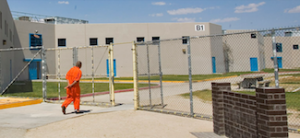 This week the Safety and Justice Challenge published an issue brief, Pretrial Risk Assessment Tools: A Primer for Judges, Prosecutors, and Defense Attorneys, reflecting work with partners HRDAG, Team Upturn and University of Virginia Law School. The aim of the project was to create a primer that provides a foundation for discussion and policy about bail reform by addressing what pretrial risk assessment is (and is not), as well as what the research supports and does not support.
The paper was authored by Sarah Desmarais and Evan Lowder. HRDAG's lead statistician Kristian Lum made significant contributions as a project member; Tarak Shah provided feedback  to the primer. Other project members include Sarah Brayne, Alexandra Chouldechova, Domingo Corona, Khalil Cumberbatch, Nneka Jones-Tapia, Logan Koepke, Sandra Mayson, John Monahan, David Robinson, Vincent Southerland and Elizabeth Thornton Trosch.
The issue brief was commissioned by the Pretrial Risk Management Project of the John D. and Catherine T. MacArthur Foundation, and prepared following a meeting convened by the John D. and Catherine T. MacArthur Foundation as part of the Safety and Justice Challenge, which seeks to reduce over-incarceration by changing the way the US thinks about and uses jails. It's part of an effort to improve local criminal justice systems across the country that are working to safely reduce over-reliance on jails, with a particular focus on addressing disproportionate impact on low-income individuals and communities of color. (The John D. and Catherine T. MacArthur Foundation is one of HRDAG's funders.)
Some of key take-aways from the publication include:
Pretrial risk assessment tools are designed to inform not replace the exercise of judicial decision-making and discretion.
The ultimate description of a defendant's risk as low, moderate, or high in a given jurisdiction is a policy decision, not a scientific one.
Even a well validated risk assessment tool will not produce accurate estimates of risk for failure to appear and/or rearrest if it is not used correctly.
Pretrial risk assessment tools will fail to achieve — and may frustrate — the aims of bail reform.
Pretrial risk assessment tools are too simplistic.
Pretrial risk assessments tools have limited utility in managing risk.
Pretrial risk assessment tools are designed to provide evidence that informs pretrial decision-making; they are not intended to make the pretrial decision.
Image: Safety and Justice.
---