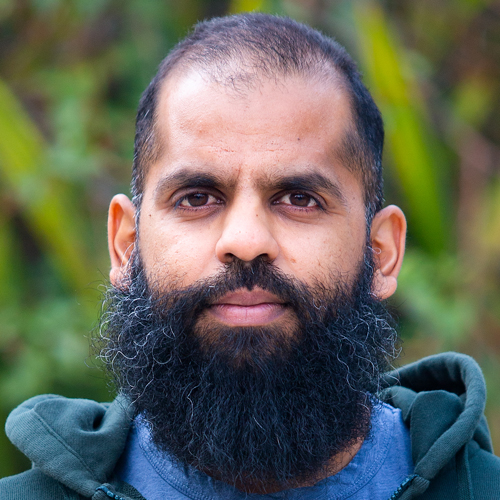 Tarak Shah joined HRDAG in 2018 as a data scientist, where he cleans, processes and builds models from data in order to understand evidence of human rights abuses.
Prior to his position at HRDAG, he was the Assistant Director of Prospect Analysis at University of California, Berkeley, in the University Development and Alumni Relations, where he developed tools and analytics to support major gift fundraising. Outside of working in data science, Tarak was a co-founder and co-curator of an art gallery—"Mauve? Office"—that showcased the work of local artists in empty office cubicles at UC Berkeley. Exhibitions included several first-time shows for recent MFA graduates, and each year the gallery partnered with different independent art galleries in San Francisco to put on a month-long retrospective group show.
Tarak earned his BA in mathematics and BA in philosophy from University of California, Berkeley.
You can find Tarak on Twitter (@tarakc02) and on his personal website.