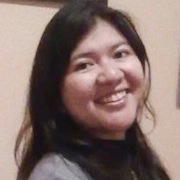 Carolina Lopéz has worked with the Archivo Histórico de la Policía Nacional (AHPN) in Guatemala for eight years, and is currently a member of the Archive  Technical Coordination team. A professional working within the social sciences, she prefers using alternative research on past practices to develop an understanding of the present. Her work consists primarily of monitoring and creating strategies to systematize, track and create process controls. She also has thorough knowledge of management of historical archive documents.
Since 2006, Carolina has worked in quantitative research at the AHPN with HRDAG team members Patrick Ball, Megan Price, Tamy Guberek and statistical Daniel Guzmán gaining experience in the field of application and implementation of random sampling in special conditions. (The documents housed in the Archive epitomize "special conditions.")
She also worked with a research team that investigated archival documents in response to a complaint lodged in 2010 that American and Guatemalan scientists were conducting unethical medical experiments with Guatemalans between 1947 and 1948. (The report "Consentir al Daño" contains more information.)
Eager to acquire knowledge, Carolina's professional goal is to expand her skills in computing, statistics and writing so that she may apply them to social science research.