HRDAG Names New Board Member William Isaac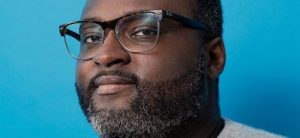 HRDAG is pleased to announce that its Advisory Board welcomes a new board member, William Isaac, PhD.
William is a Senior Research Scientist on DeepMind's Ethics and Society Team, where he focuses on fairness and governance of artificial intelligence systems. Prior to DeepMind, he served as an Open Society Foundations Fellow and Research Consultant for the Human Rights Data Analysis Group.
"I'm honored to be appointed to HRDAG's advisory board. HRDAG has been at the frontier of blending innovative data analysis with traditional human rights advocacy for decades, and I have learned immensely from the efforts of Megan Price and Patrick Ball," says William. "My hope as a board member will be to advise on the team's impactful portfolio of work as well as emerging efforts in areas such as criminal justice."
Executive director Megan Price says, "As we expand our work with partners to advance accountability in the criminal justice system, William's expertise in fairness and AI will be invaluable. William is one of the most thoughtful researchers I know, and I'm really looking forward to working more closely with him."
William joins chair Julie Broome, and members Dinah PoKempner and Margot Gerritsen on the Advisory Board.
---