New analysis of World War II Korean "comfort women" held by Japanese
How many Korean women were held in sexual slavery by the Japanese military during World War Two in Palembang, Indonesia? The shortage of surviving records has made it difficult to estimate with precision the total number of World War II-era "comfort women," locally or globally. Including the records of women who have been documented plus those who were never documented, we estimate that there were likely a total of approximately 137 Korean "comfort women", including the 123 women who were identified on at least one of the lists, in Palembang during World War Two. Crucially, our analysis estimates the existence of approximately 14 women who were not documented on any of the three lists currently available.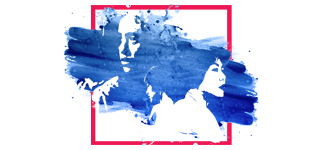 This is according to new analysis that HRDAG has published today (26 December 2018 KST) in collaboration with Transitional Justice Working Group (TJWK). The report, "There may have been 14 undocumented Korean "comfort women" in Palembang, Indonesia," was written by Patrick Ball of HRDAG and Ethan Hee-Seok Shin and Hyerin Yang of TJWG. The Korean version is here.
Art by Dwayne McLean.
Support for this project was provided by grants from The John D. and Catherine T. MacArthur Foundation, the Oak Foundation, and the Open Society Foundations. (For more information about HRDAG's supporters, please see our Funding page.)
---