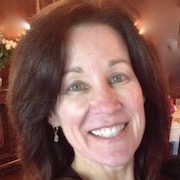 Kristen Yawitz first worked with HRDAG in 2010, when she served as Senior Manager of Development at Benetech, HRDAG's former parent organization.
She has created successful appeals and secured awards for clients from funders such as the United Nations Development Programme, USAID, World Bank and World Health Organization. In addition, she has also led rebranding campaigns in print and digital media, communicating complex concepts and why they matter, and she has partnered with organizations at inflection points (such as leadership transitions or mission shifts) to identify key assets and competencies needed to thrive. She most often works at the intersection of human rights and technology.
Kristen has an undergraduate degree from Swarthmore College and graduate degrees from Columbia University, California College of the Arts, and the California Institute of Integral Studies.